New features are constantly being rolled out!
Experience the power of a decentralized blockchain protocol
Our platform enables users to securely and conveniently swap, trade, and earn cryptocurrency without high fees or centralization.
Our P2P Dapp
Trade any of your tokens for fiat or fiat to any tokens or cryptocurrencies. Experience trading in the best decentralised space.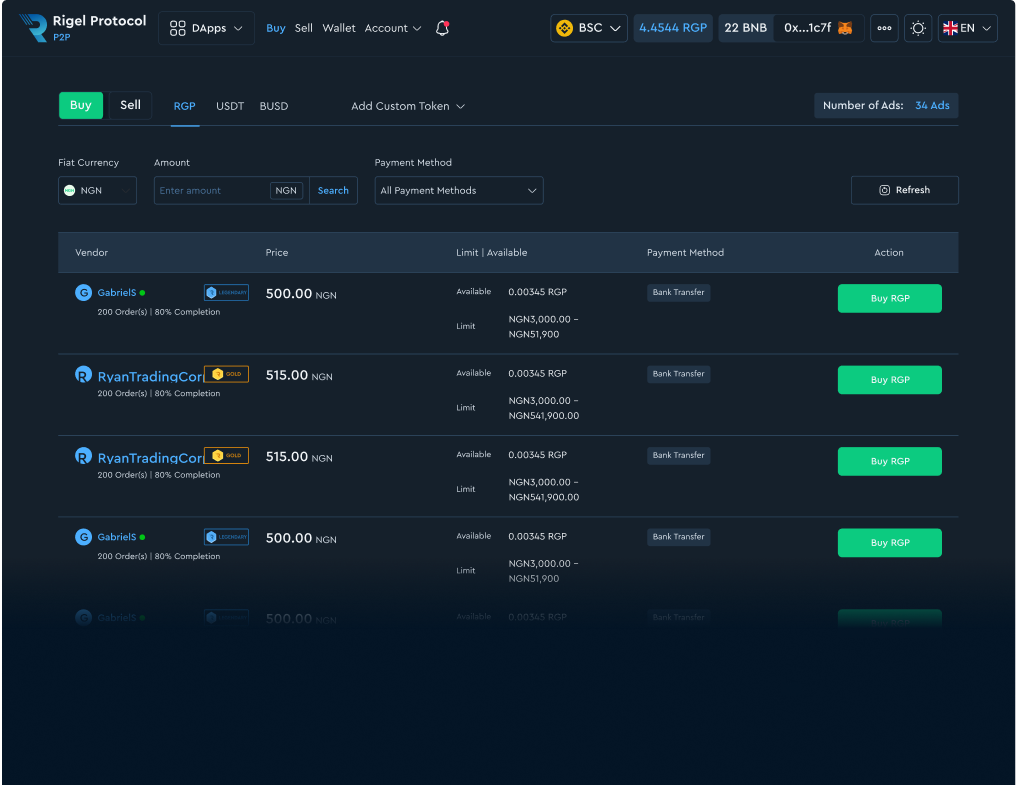 Built across Multiple blockchains
Built on Ethereum, Binance SmartChain, Polygon & Oasis; RigelProtocol Platform gives you the freedom to experience interoperability, security and performance like never before.
Low transaction fees
Offering the best transactions with the lowest fees available.
Speed of light
Your transactions are processed at lightning-fast speed.
Extra layer of security
Exchange between assets without giving control of your funds to anyone.
Easily swap your
cryptocurrencies

for others
We are allowing users all over the world to swap between cryptocurrencies / tokens with zero gas fees, easily.
Set Price
A way to automate trading and protect yourself from losses in bear markets while taking advantage of bullish trends.
Auto Period
Auto Period lets you automatically buy crypto with a predefined amount at regular intervals.
Farms / Mining
This strategy allows you to earn high returns of up to 214% on any added liquidity.
A New Innovation to Fundraising!
Minepad gives investors the chance to get back their initial investment using a daily ROI mechanism. Minepad also rewards investors with token allocation based on the project invested in
Roadmap
Take a look at our journey so far and the exciting new steps we're taking for the future.
01

Q1, 2021

02

Q2, 2021

03

Q3, 2021

04

Q1, 2022

05

Q2, 2022

06

Q3, 2022

07

Q1, 2023